Jet Powered Hydrofoil Surfboard
Introducing the first jet-powered hydrofoil surfboard. Designed for maximum fun, safety, and durability. No matter your skill level, you will be flying across the water experiencing a feeling you've only dreamed of!
The sensation of flying over water, carving turns like a snowboard in fresh powder, but with the freedom to ride anywhere, without wind or waves on our smooth, fast, and a quiet board will make your hair stand up on the back of your neck with excitement.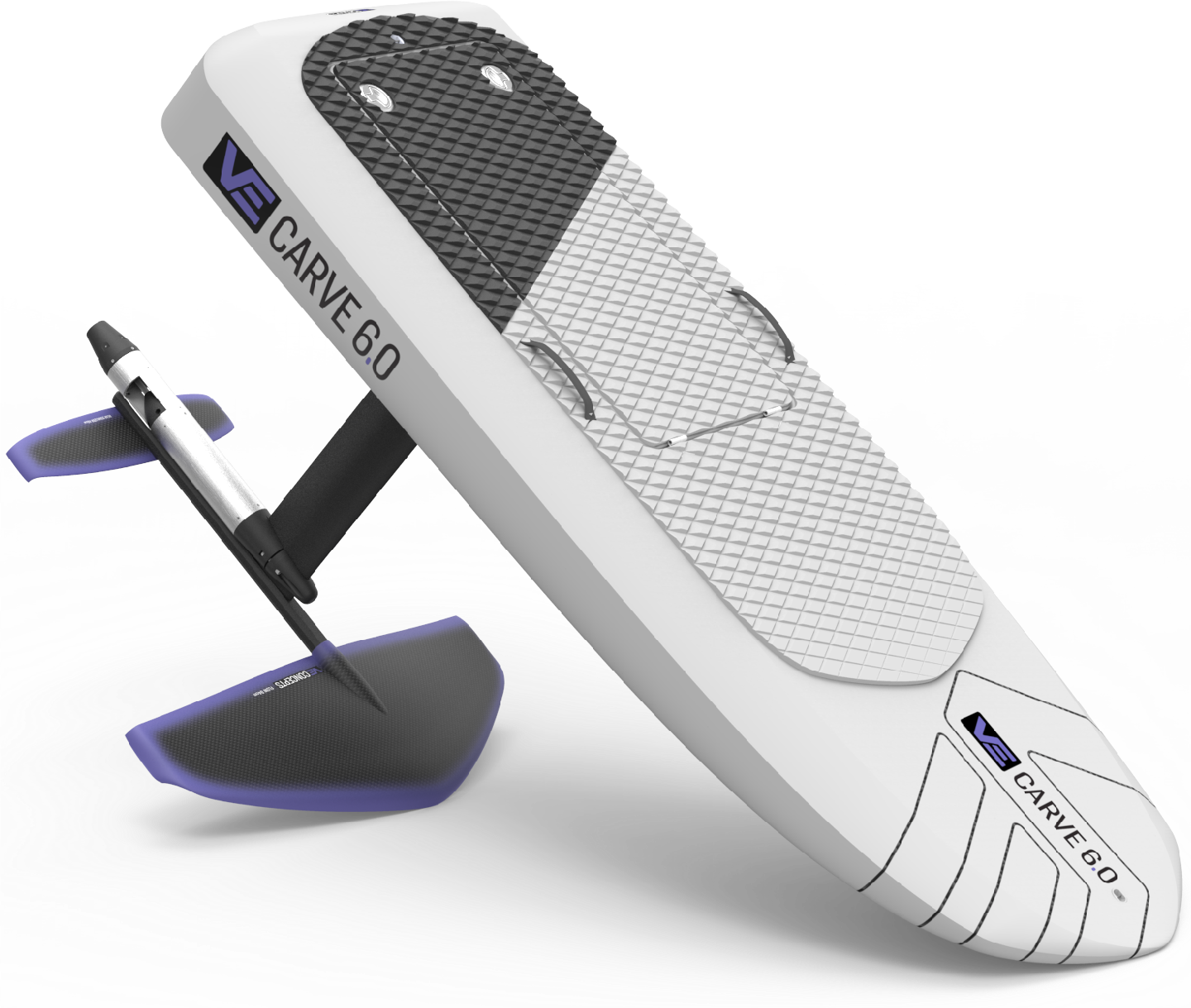 JUST TRY IT. YOU'LL LOVE IT.
If you're a kiteboarder, surfer, ride SUP's, snowboard, mountain bike or any other extreme sport you are going to absolutely be addicted to riding an electric hydrofoil!
Imagine the feeling of riding a never-ending wave, snowboarding in waist deep powder, and flying all combined together for the best of all worlds.
Almost anyone can learn to fly with our ultra stable board and foil design.
Wings flow through the smooth water below the surface while you fly above. Our VeCarve board is engaging for even the most experienced waterman.
Direct Jet Drive System and Improved Safety
Safety is our number one concern which is why we designed a unique direct drive jet propulsion system.
If you have ever foiled before then you know just how easy it is to kick the wings or mast by accident when treading water beside your board. The thought of swimming around or falling into a propeller is not a comforting thought. So we decided to create a propulsion system where the impeller is enclosed in a sleek torpedo-shaped housing to eliminate this safety concern.
This revolutionary design is safer, more streamlined, and uses fewer parts, which means more fun, lower cost, and less maintenance.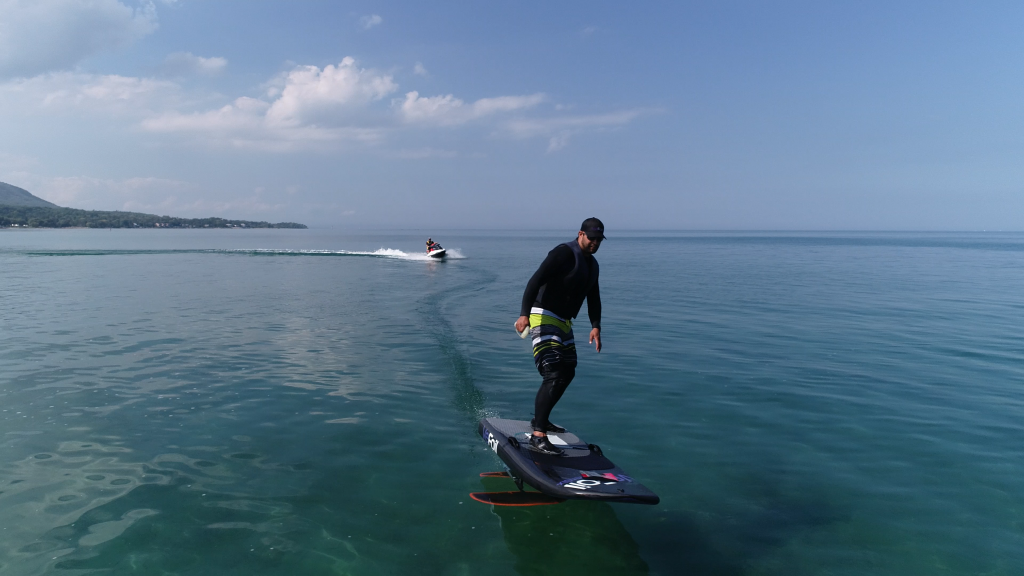 Foil Waves and Swells Like No Other eFoil!
Our unique propulsion system allows you to surf using the waves power without the use of jet propulsion power.
The jet was designed to be an extension of your body while surfing. Unlike a large propeller-driven board which acts as a large water brake when the throttle is released. Our streamlined torpedo jet system reduces propeller induced drag thus allowing you to foil and fly across the water helping to provide that natural foil surfing experience while increasing ride time and enjoyment.
Imagine a long downwinder foil session with our board to catch any swell/wave you want on demand!
Mult-Use Modular Board Design
Modular VeCarve 6.0 board design adds incredible valuable.
In less than 5 minutes you can convert your electric hydrofoil into a kiteboard, wake foil, or sup foil board. Just unplug the battery and jet-powered mast from the electrical box, and remove. Then bolt on our classic foil mast, and you have a lightweight foil board with a large storage compartment for gear, food, water and more!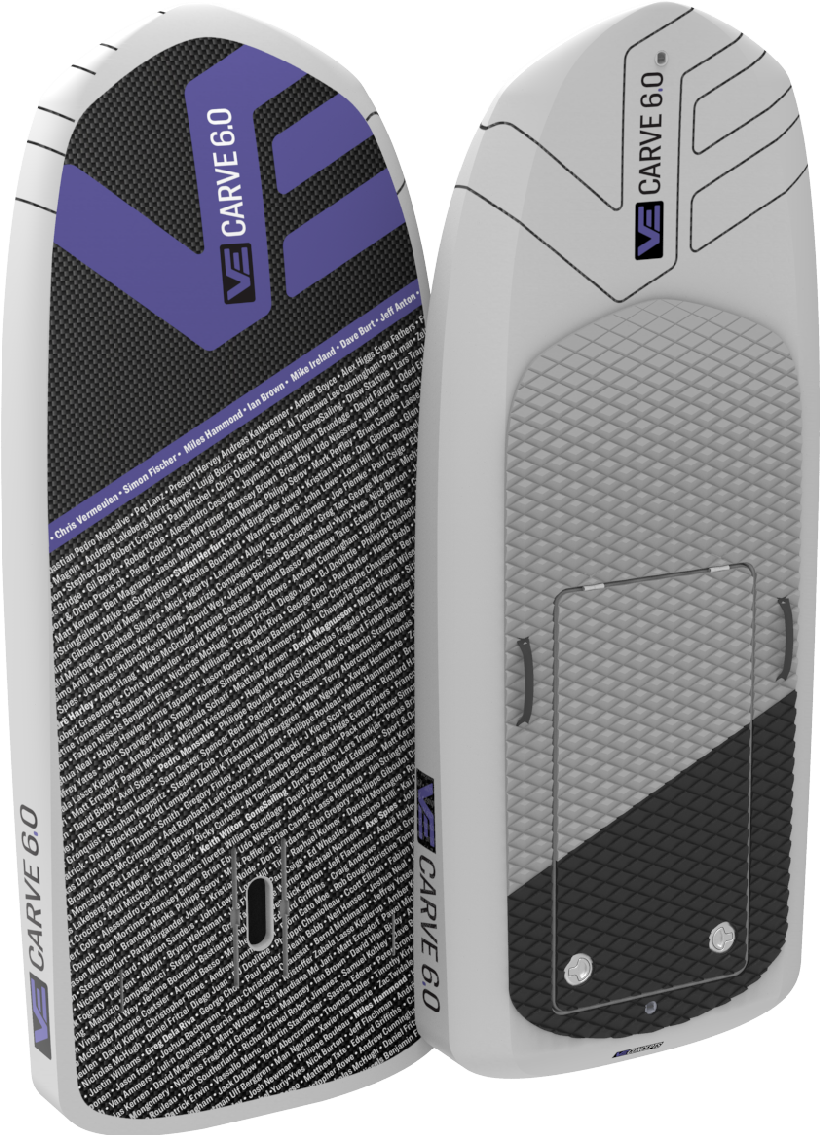 Innovative Board Increases Stability, Floatation, and Maneuverability
The VeCarve 6.0 will get you flying no matter if you are a beginner or skilled foiler, and weight between 70kg to 100kg.
This shortened, extra thick and wide deck improves flotation and stability while standing, and allows for quicker planning to get you up on foil. The shortened board is also highly maneuverable and easier to transport.
Our goal was to design a product that anyone could learn, have fun on, and ride safely, which is why this product ideal for all family members, schools, yachts, and commercial rental shops.
Board 6′ x 30′ x 7′ (191 Liter)
VeFlow Foil – Fly and Glide like Never Before
The VeFlow SUP foil eliminates the struggle of not being able to catch or keep up with the waves and opens the doors to riding even on the calmest of days. This unique big-wing design that gives you the best of both worlds – ultra stable lift needed to get even the heaviest of a rider (250lbs) on foil and carving turns. What makes the VeFlow foil so remarkable is the speed range it provides. You can foil at 7mph or fly as speeds up at 20 mph which is a massive ridable range you don't find with other hydrofoils wings.
Larger rear wing increases stability and locks-in turns, plus the added bonus of being able to pump the foil for more speed when riding without the motor. The fuselage has two mast connection points to match your ride style. A 71 cm (28 in) mast is the ideal length for tapping into the energy of the waves
PACKAGE INCLUDES 71 cm (28 in) mast, 84cm front wing, 48cm rear wing, custom travel bag, fuselage, brass and titanium hardware.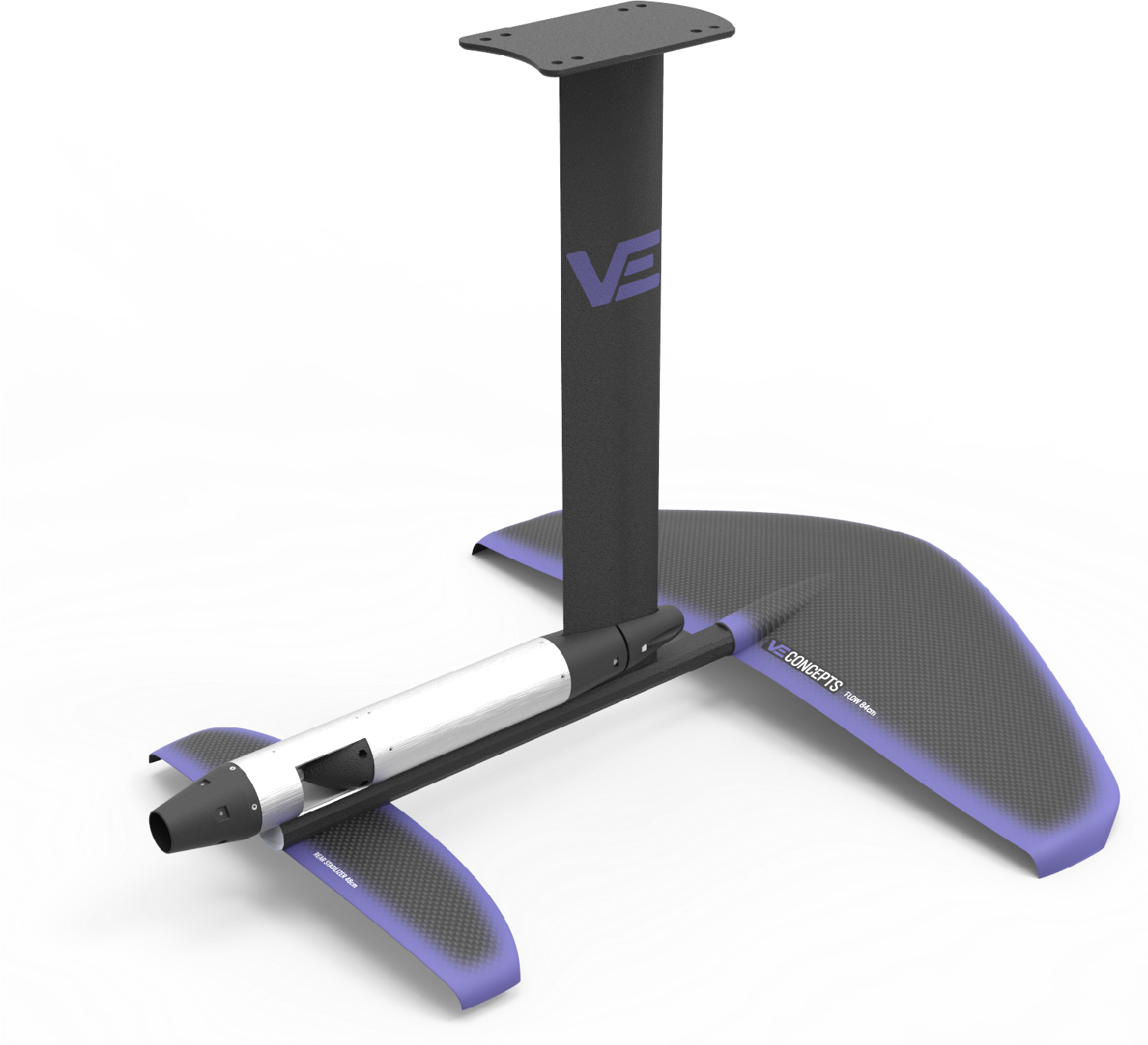 Our VeControl gives you complete control for an effortless, smooth ride. By squeezing the throttle, you fly at speeds of up to 20 miles per hour.
The motor automatically shuts off if the trigger is released, the hand controller is submerged in water, or the hand controller is greater than 10 feet from the board.
The controller was designed to feel amazing in your hand, work well, and keep you flying while keeping it affordable.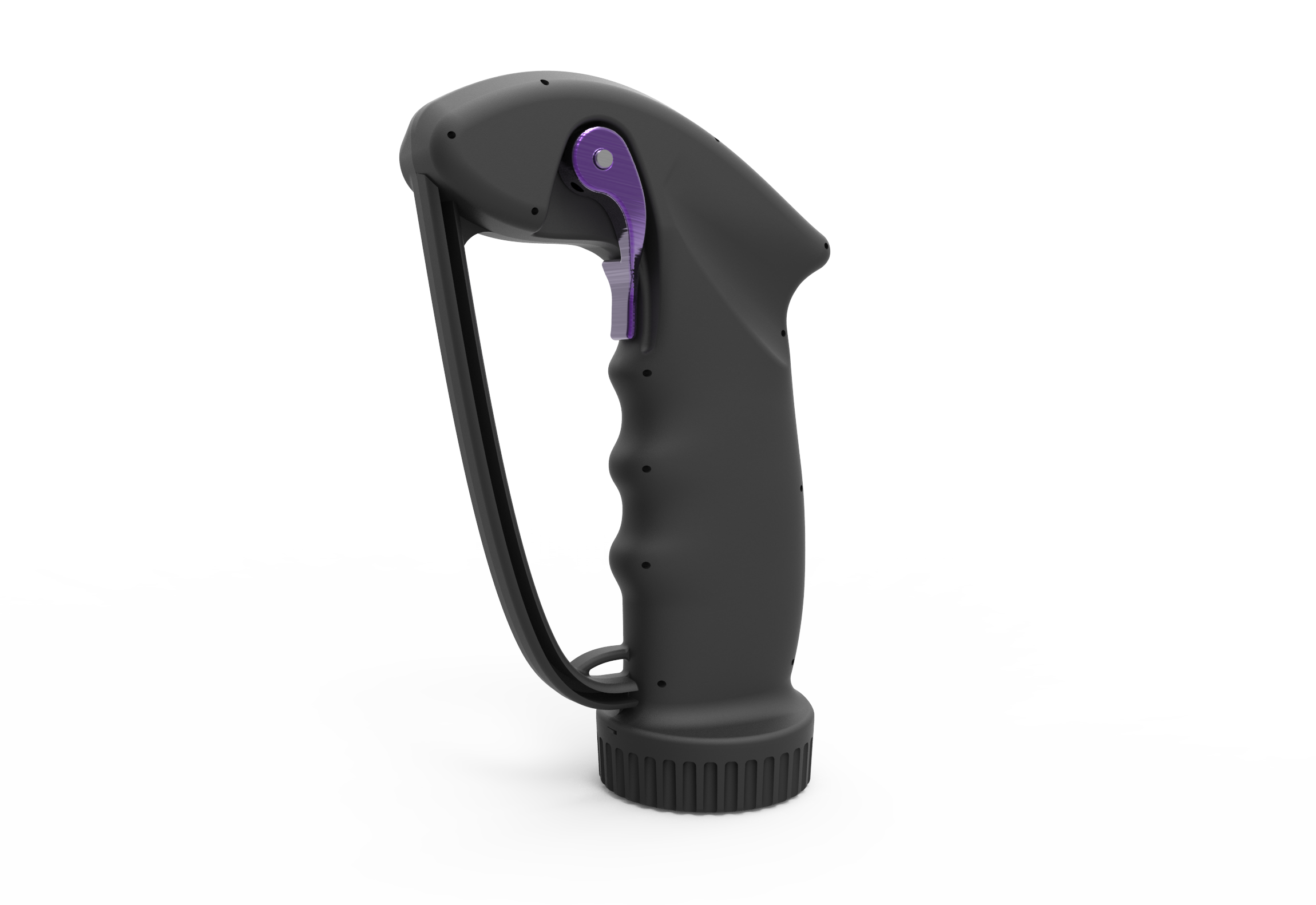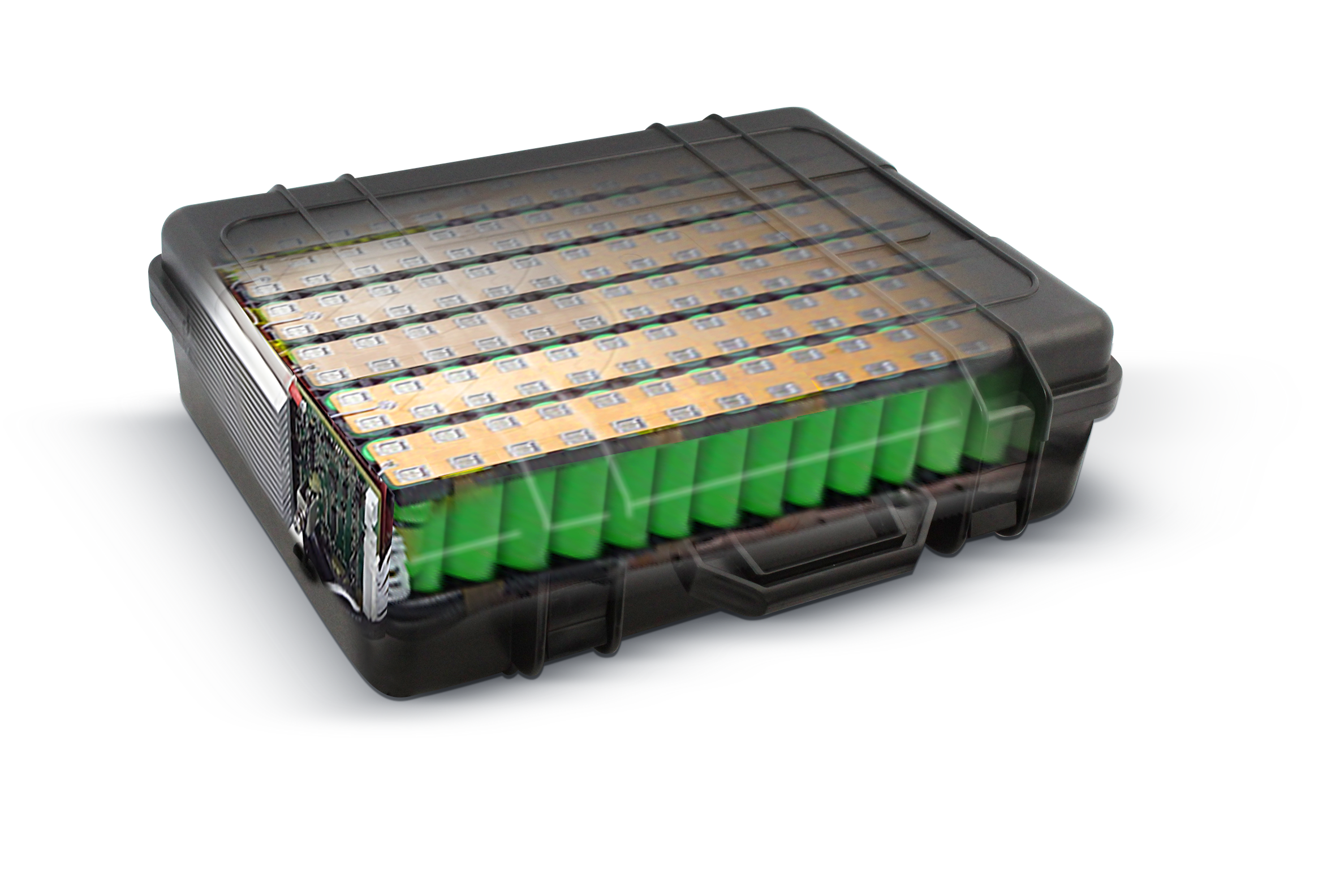 VeCell Lithium Ion Battery
Our Samsung Lithium-Ion IP68 waterproof batteries are swappable and provide 35-45 minute ride time depending on your weight/speed/skills.
– Samsung high-density Li-Ion cells (CE and UL Certified)
– Superior safety characteristics
– 600+ lifecycles (double that of most other cells)
– Custom BMS (Battery management system) with over-charging, over-discharging, high current, and short circuit protection.
– Custom fireproof battery bag for safely storing your battery.
"We breathe life into ideas. Be they for new or old products, we find ways to turn great things into something incredible. Nothing is impossible if you have the passion – one product, one experience at a time."
Our Story
It all started when a few of us saw a video of an electric hydrofoil (efoil) flying across the water, and it was at that moment a couple people said: "I want one" and some of us said: "Let's Make One!" and the project started a life of its own.
We built a couple clunky propeller units using reduction gears first. Then we started looking at alternate ways to make it better: streamlined, more affordable, fewer moving parts, less nose, and safer. Now, 20+ months later we have something revolutionary that is advancing this new sport further.
Thanks to the DIY community 1400+ efoil builders and 366 backers/supporters from over 17 countries who have helped fund the project and shared their insight, experiences, and even machining parts for us, we are proud to say we have the product we have all be waiting. We are truly blessed to have such an incredible team and following to support this exciting new sport and product. Because it is a crowdfunded, and crowd-designed product we do not have any research and development costs thus we can pass the savings on to you!
CONTACT US: DIYeFoil@Gmail.com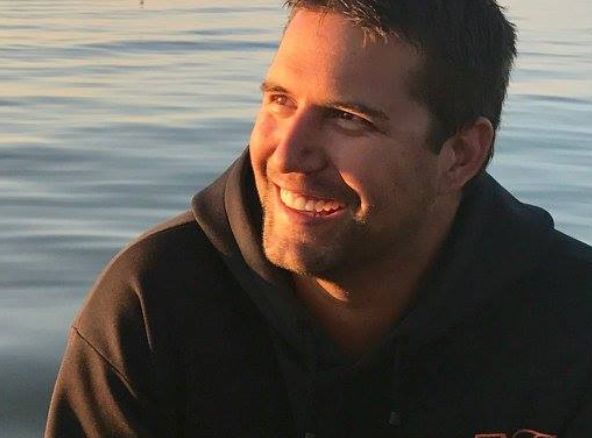 Chris Vermeulen
Co-Founder - Concepts - Business Strategies - Prototyping
Is an entrepreneur, pilot, stock trader, and quasi-mechanical engineer. He has built several interesting things from taser/stun gun, motorbike w/sidecar, and floating sand dredge to name a few. His passions are kiteboarding, spear spearfishing and riding electric hydrofoils.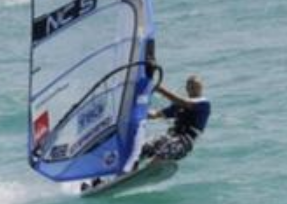 Ian Brown
Co-Founder - Research - Foil Test Rider
Ian has been passionate about water sports since he was a young child. He was a member of the Canadian Sailing Team and coached windsurfing all around the world. He has lived in Maui, Florida, Europe, Carribean, and now resides in Canada.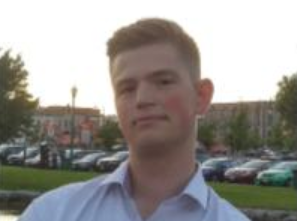 Simon Fischer
Co-Founder - CAD - 3D Printing - Prototyping
Our 3D print, CAD design, and prototype builder/tester. Simon is an entrepreneur and can't help but take on new and exciting challenges. He works in cryptocurrencies, acts as a director for a MakersSpace, and studies video editing, and other computer skills.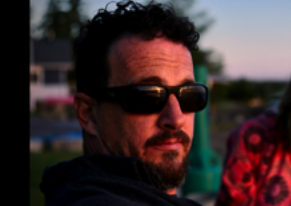 Dave Burt
Independent Creative Artist
DaveBurt.ca has 30 years' experience as an image specialist with a degree in technical illustration and works with photographers, CGI artists, and graphic designers. Hhe is likely going fast, either on a snowboard, sailboard, mountain bike or in his car, on a race track.
Miles Hammond
Co-Founder - Product Design Engineer - Prototyping - Foil Test Rider
Miles is an experienced Industrial Designer and owns Studio 63. He loves water and winter sports. Miles is an award-winning design for various products and has worked for many years designing groundbreaking kite-boarding equipment, SUP, and Kayaks.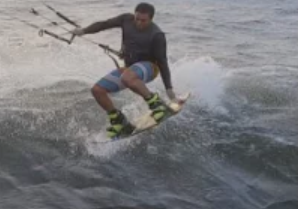 Pedro Monsalve
Motion Graphics Artist
Pedro is an award-winning broadcast and multimedia designer with a wide range of creative skills at Pixel-Depth.com. He has extensive experience in the prototyping and development of web apps. When not working he's kiteboarding, coding, and traveling for the next kite spot.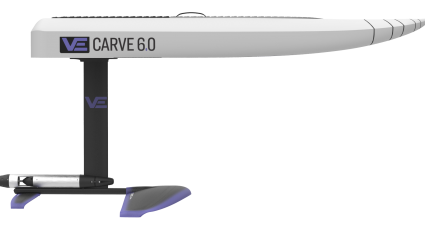 Technical
characteristics.
Pre-Order Today!
$7,497 + Shipping
By pre-paying for your electric hydrofoil it will allow us to start production for a spring delivery. In exchange, you will receive a special bonus package that will make you and your new ride stand out from the rest of the crowd! Expected Delivery May – July 2019.
[contact-form-7 id="24454″]