Jet Powered Hydrofoil Surfboard
Introducing the first jet-powered hydrofoil surfboard. Designed for maximum fun, safety, and durability. No matter your skill level, you will be flying across the water experiencing a feeling you've only dreamed of!
The sensation of flying over water, carving turns like a snowboard in fresh powder, but with the freedom to ride anywhere, without wind or waves on our smooth, fast, and a quiet board will make your hair stand up on the back of your neck with excitement.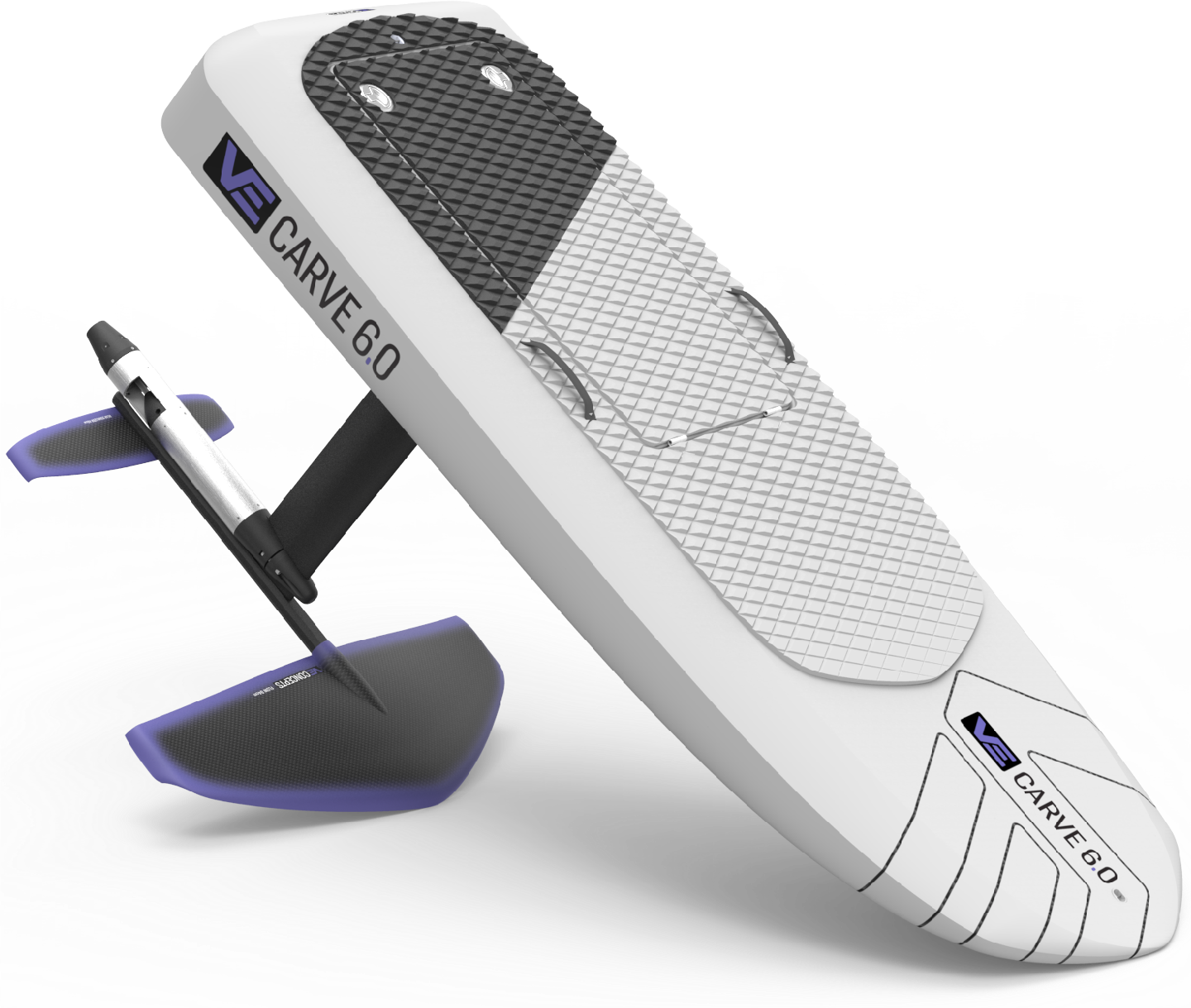 JUST TRY IT. YOU'LL LOVE IT.
If you're a kiteboarder, surfer, ride SUP's, snowboard, mountain bike or any other extreme sport you are going to absolutely be addicted to riding an electric hydrofoil!
Imagine the feeling of riding a never-ending wave, snowboarding in waist deep powder, and flying all combined together for the best of all worlds.
Almost anyone can learn to fly with our ultra stable board and foil design.
Wings flow through the smooth water below the surface while you fly above. Our VeCarve board is engaging for even the most experienced waterman.
Direct Jet Drive System and Improved Safety
Safety is our number one concern which is why we designed a unique direct drive jet propulsion system.
If you have ever foiled before then you know just how easy it is to kick the wings or mast by accident when treading water beside your board. The thought of swimming around or falling into a propeller is not a comforting thought. So we decided to create a propulsion system where the impeller is enclosed in a sleek torpedo-shaped housing to eliminate this safety concern.
This revolutionary design is safer, more streamlined, and uses fewer parts, which means more fun, lower cost, and less maintenance.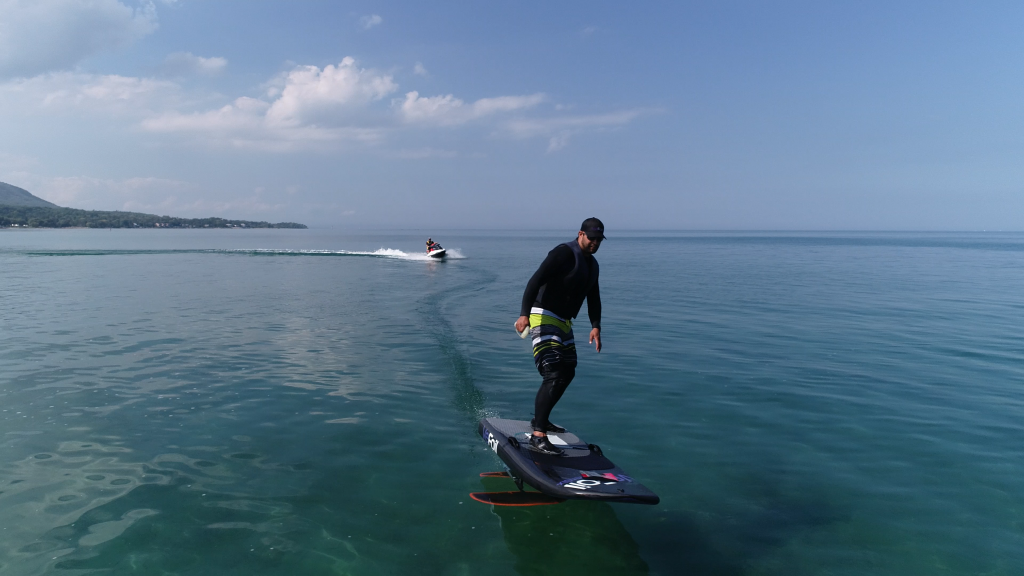 Foil Waves and Swells Like No Other Electric Hydrofoil!
Our unique propulsion system allows you to surf using the waves power without the use of jet propulsion power.
The jet was designed to be an extension of your body while surfing. Unlike a large propeller-driven board which acts as a large water brake when the throttle is released. Our streamlined torpedo jet system reduces propeller induced drag thus allowing you to foil and fly across the water helping to provide that natural foil surfing experience while increasing ride time and enjoyment.
Imagine a long downwinder foil session with our board to catch any swell/wave you want on demand!
Mult-Use Modular Board Design
Modular VeCarve 6.0 board design adds incredible valuable.
In less than 5 minutes you can convert your electric hydrofoil into a kiteboard, wake foil, or sup foil board. Just unplug the battery and jet-powered mast from the electrical box, and remove. Then bolt on our classic foil mast, and you have a lightweight foil board with a large storage compartment for gear, food, water and more!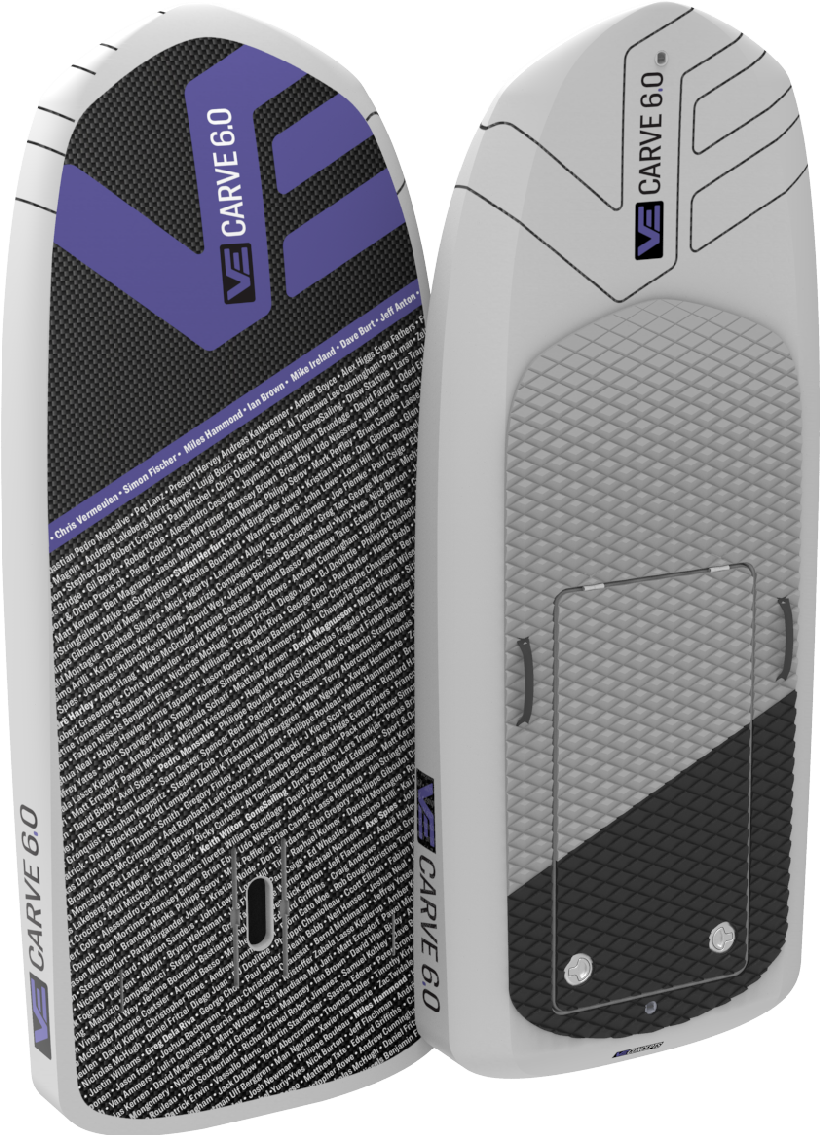 Innovative Board Increases Stability, Floatation, and Maneuverability
The VeCarve 6.0 will get you flying no matter if you are a beginner or skilled foiler, and weight between 70kg to 100kg.
This shortened, extra thick and wide deck improves flotation and stability while standing, and allows for quicker planning to get you up on foil. The shortened board is also highly maneuverable and easier to transport.
Our goal was to design a product that anyone could learn, have fun on, and ride safely, which is why this product ideal for all family members, schools, yachts, and commercial rental shops.
Board 6′ x 30′ x 7′ (191 Liter)
VeFlow Foil – Fly and Glide like Never Before
The VeFlow SUP foil eliminates the struggle of not being able to catch or keep up with the waves and opens the doors to riding even on the calmest of days. This unique big-wing design that gives you the best of both worlds – ultra stable lift needed to get even the heaviest of a rider (250lbs) on foil and carving turns. What makes the VeFlow foil so remarkable is the speed range it provides. You can foil at 7mph or fly as speeds up at 20 mph which is a massive ridable range you don't find with other hydrofoils wings.
Larger rear wing increases stability and locks-in turns, plus the added bonus of being able to pump the foil for more speed when riding without the motor. The fuselage has two mast connection points to match your ride style. A 71 cm (28 in) mast is the ideal length for tapping into the energy of the waves.
PACKAGE INCLUDES 71 cm (28 in) mast, 84cm front wing, 48cm rear wing, custom travel bag, fuselage, brass, and titanium hardware.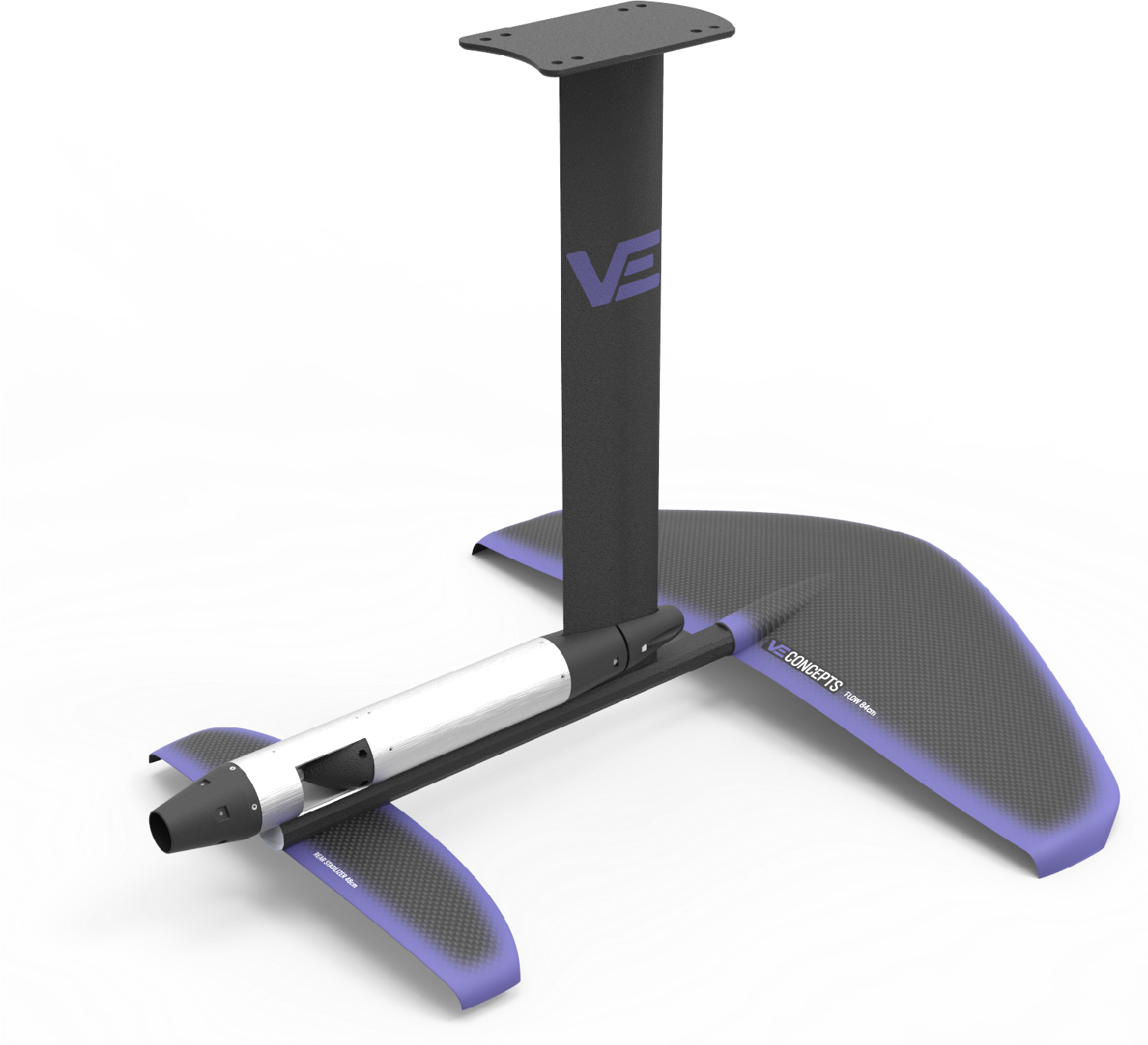 Our VeControl gives you complete control for an effortless, smooth ride. By squeezing the throttle, you fly at speeds of up to 20 miles per hour.
The motor automatically shuts off if the trigger is released, the hand controller is submerged in water, or the hand controller is greater than 10 feet from the board.
The controller was designed to feel amazing in your hand, work well, and keep you flying while keeping it affordable.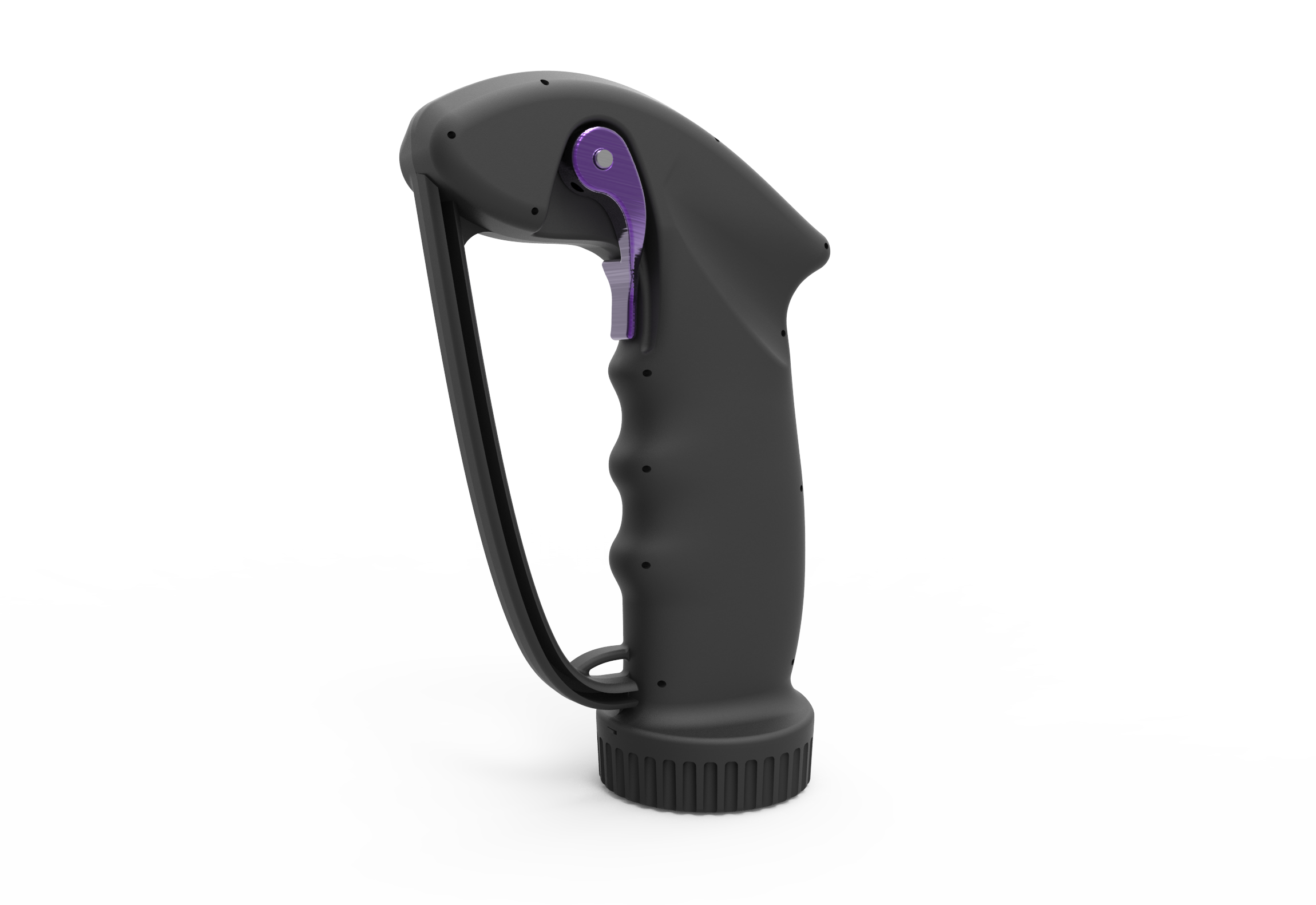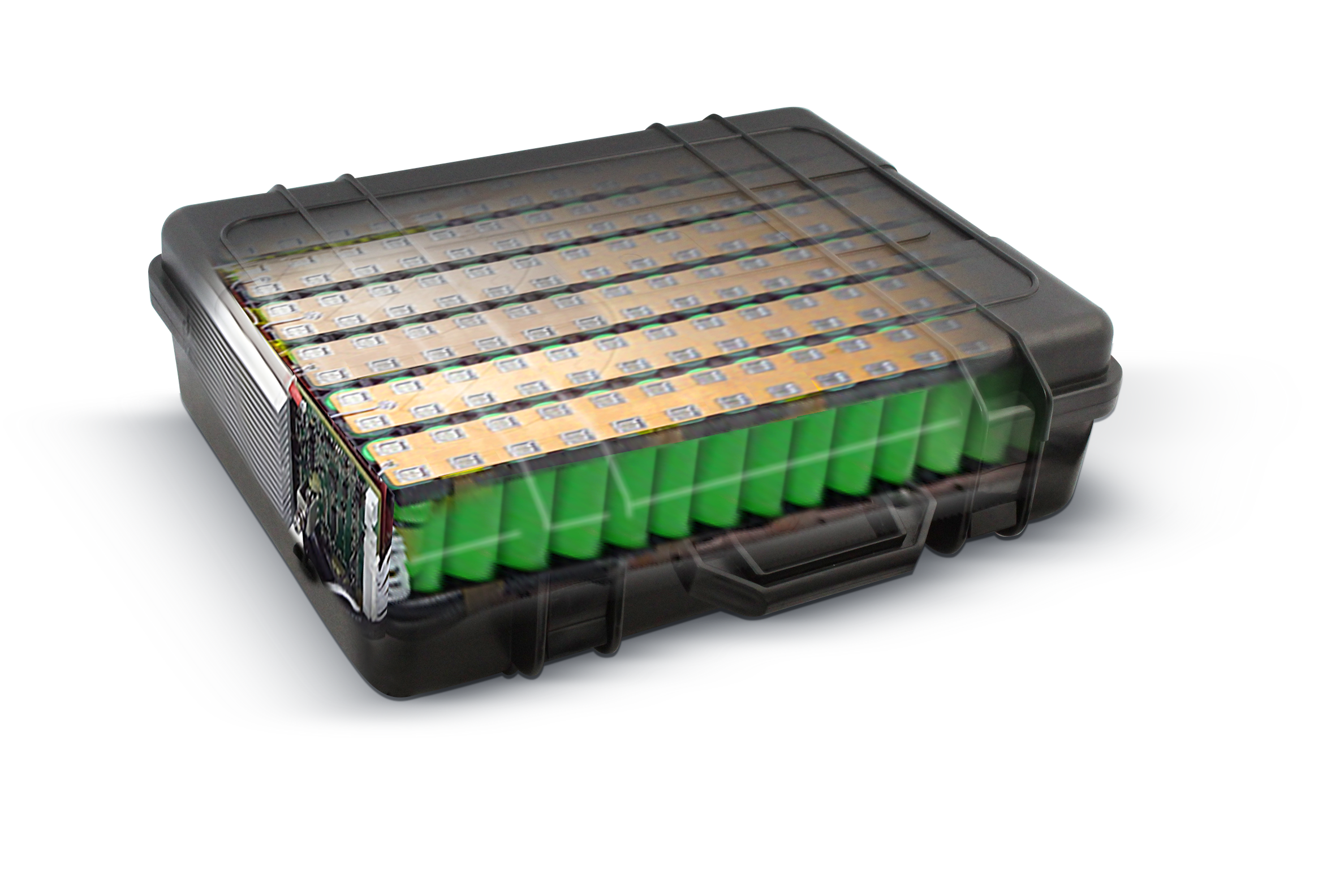 VeCell Lithium Ion Battery
Our Samsung Lithium-Ion IP68 waterproof batteries are swappable and provide 35-45 minute ride time depending on your weight/speed/skills.
– Samsung high-density Li-Ion cells (CE and UL Certified)
– Superior safety characteristics
– 600+ lifecycles (double that of most other cells)
– Custom BMS (Battery management system) with over-charging, over-discharging, high current, and short circuit protection.
– Custom fireproof battery bag for safely storing your battery.
"We breathe life into ideas. Be they for new or old products, we find ways to turn great things into something incredible. Nothing is impossible if you have the passion – one product, one experience at a time."
Our Story, Read This!
It all started when a few of us came up with the idea of having a remote controlled jet mounted onto the bottom of our hydrofoil so we could power out into the swells or around our bay. And to make in a way that once we foiling on a wave to be able to cut the power and fly using just wave power to experience that silent and incredible feeling only a surfer can understand. It was at that moment a couple of us said: "Let's Make One!" and the dream project started a life of its own.
We first built a couple clunky ducted propeller units using reduction gears and figured out the electronics, but quickly realized a propeller drive would not allow for our wave only power foiling experience. Through the process of elimination (reducing size, weight, and parts) we nailed down exactly how to build what we needed to make it more streamlined, affordable, fewer moving parts, less nose, safer and to allow wave riding without motor power. Now, nearly 2 years later we have something revolutionary.
Thanks to the 366 fellow backers/supporters from around the globe who share the same passion about this incredible experience and product, we are proud to say we now have the product we have all be waiting!
We are truly blessed to have such an incredible team and supporters as it would have never happened without the crowdfunding, and crowd-design ideas from everyone. We are proud to say that we don't have any research and development costs lower the overall cost per unit dramatically, thus we can pass the savings on to you!
CONTACT US: DIYeFoil@Gmail.com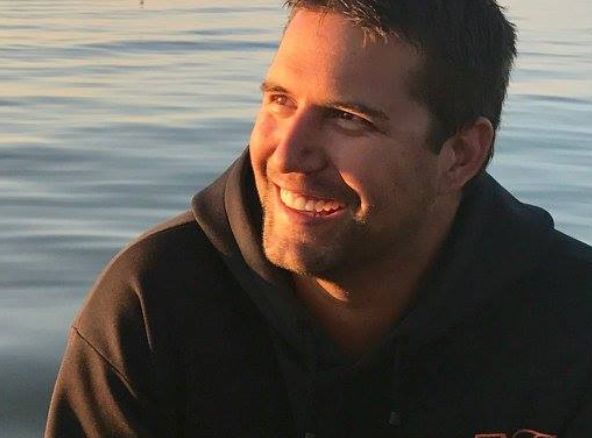 Chris Vermeulen
Co-Founder - Concepts - Business Strategies - Prototyping
Is an entrepreneur, pilot, stock trader, and quasi-mechanical engineer. He has built several interesting things from taser/stun gun, motorbike w/sidecar, and floating sand dredge to name a few. His passions are kiteboarding, spear spearfishing and riding electric hydrofoils.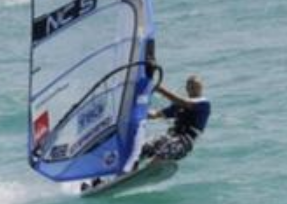 Ian Brown
Co-Founder - Research - Foil Test Rider
Ian has been passionate about water sports since he was a young child. He was a member of the Canadian Sailing Team and coached windsurfing all around the world. He has lived in Maui, Florida, Europe, Carribean, and now resides in Canada.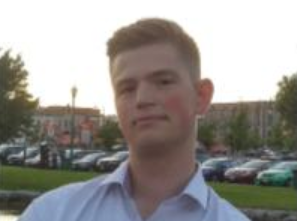 Simon Fischer
Co-Founder - CAD - 3D Printing - Prototyping
Our 3D print, CAD design, and prototype builder/tester. Simon is an entrepreneur and can't help but take on new and exciting challenges. He works in cryptocurrencies, acts as a director for a MakersSpace, and studies video editing, and other computer skills.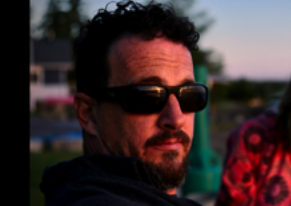 Dave Burt
Independent Creative Artist
DaveBurt.ca has 30 years' experience as an image specialist with a degree in technical illustration and works with photographers, CGI artists, and graphic designers. Hhe is likely going fast, either on a snowboard, sailboard, mountain bike or in his car, on a race track.
Miles Hammond
Co-Founder - Product Design Engineer - Prototyping - Foil Test Rider
Miles is an experienced Industrial Designer and owns Studio 63. He loves water and winter sports. Miles is an award-winning design for various products and has worked for many years designing groundbreaking kite-boarding equipment, SUP, and Kayaks.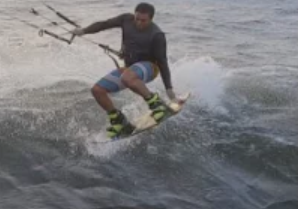 Pedro Monsalve
Motion Graphics Artist
Pedro is an award-winning broadcast and multimedia designer with a wide range of creative skills at Pixel-Depth.com. He has extensive experience in the prototyping and development of web apps. When not working he's kiteboarding, coding, and traveling for the next kite spot.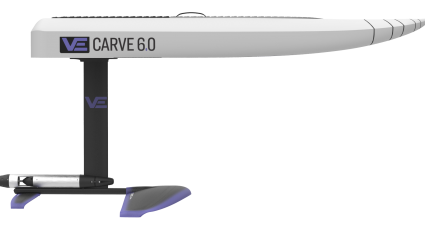 Technical
characteristics.
Pre-Order Today!
$7,497 + Shipping
By pre-paying for your electric hydrofoil it will allow us to start production for a spring delivery. In exchange, you will receive a Special Bonus Package that will make you and your new ride stand out from the rest of the crowd! Expected Delivery May – July 2019.
[contact-form-7 id="24454″]
When can I purchase a VeCarve board?
VeCarve is now available for pre-order. Priority is based upon the order being placed. There is currently a three to six month lead time on all complete electric hydrofoil orders. Individual components will start to be available March 2019.
USA RESIDENTS
*Currently our electric hydrofoil is not available for purchase by US Residents and we will not ship products to the USA. We are working on a licensing agreement with a US company for US sales. We expect to have this completed by the time the products are ready for shipping worldwide in April – June 2019 so don't' let this concern you.
How much will VeCarve cost?
The price for VeCarve without options or add-ons is $7,497 USD + shipping + applicable taxes.
USA RESIDENTS
*Currently our electric hydrofoil is not available for purchase by US Residents and we will not ship products to the USA. We are working on a licensing agreement with a US company for US sales. We expect to have this completed by the time the products are ready for shipping worldwide in April – June 2019 so don't' let this concern you.
How much will shipping cost?
Estimated shipping costs:
United States: $700 USD. NO sales tax on shipments to the US.
Canada: $550 USD plus applicable province tax.
Western Europe: $1000 USD plus applicable country VAT.
Australia: $1000 USD plus applicable country VAT.
We will be updating shipping rates for all countries shortly: www.VeConcepts.com/shipping.
How does the pre-order process work?
Buying your product up front, you'll secure your spot to receive the limited production VeCarve electric hydrofoil board and will also receive a special bonus package making you and your new board stand out from the rest. We will ship according to the order it was received, but please note there will be a limited quantity of this model in 2019. So, if you want to be special and get your board sooner, order today. Please note all sales are final.
What cards/payment options do you accept?
We accept MasterCard, Visa, PayPal, and Direct Bank Transfer.
Is finance available?
We are working with finance partners and will be announcing finance options in the coming months.
How long will it take to receive my board once I have paid in full?
Full payment is required before shipping your board. The expected shipment date of your order will be confirmed at the time that we send you the Purchase Agreement. Units are expected to be shipped between May – July 2019.
What are the board specifications?
The VeCarve 6.0 suits riders from beginner to advanced, or weight 70kg or 100kg we'll get you foiling – 6′ x 30′ x 7′ (191 Liter)
Our short, extra thick and wide deck improves flotation and stability while standing, and allows for quicker planning to get you flying. This shortened board is highly maneuverable and easier to transport.
We wanted to design a product that anyone could learn, have fun with, and ride safely making this product ideal for schools, all family members, yacht owners, and commercial rental shops.
Are different wings and foils available with VeCarve board?
Yes, we offer 6 different front foil wings ranging from our ultra-float/pumping foil to small high-speed foils. New wings will be available on our store shortly with wings ranging from $220 – $400 you can quickly swap wings to match your riding style and weather conditions quickly and affordable!
*Note our largest wing VeFlow comes standard with our package and the other wings are addons.
If you are a DIY'er then you can convert any foil with a hollow mast that will allow wiring to pass through it.
What is the mast size?
Our mast is 71cm (28") long. We found that 71cm is the optimal length for ease of use while still providing enough length for navigating choppy water and carving steep turns. Also, the rider can recover easier without falling in the water, it is less likely to fall on the wing, and when the rider falls it will be from a lower height.
If I break/ding a wing, how can I get it repaired?
VeFlow wings are carbon composite epoxy construction and can be repaired by your local surfboard repair specialist.
What material is the board made of?
The VeCarve board is crafted with advanced PVC and carbon sandwich construction.
If I damage my board, is it covered under warranty? Where can it be repaired?
The epoxy/carbon construction board can be repaired by your local surfboard repair specialist. VeConcepts Limited Warranty covers damage caused by defects in the materials or workmanship of the product only.
How do I charge the battery and how long?
The battery charges using a special charger that plugs into a standard household wall socket, either 220-240V or 110-120V.
The time to fully charge the VeCell battery depends on the capacity, either 35 Ah or 42 Ah, and the current available by the wall socket used. Expect charging times of between and 2.5 – 3.5 hours depending upon individual circumstances.
Can I take my VeCarve with its battery on an airplane?
Unfortunately, electric vehicle batteries are not permitted on passenger aircraft. Depending on the route, it may be possible to ship the VeCell separately on a dedicated cargo plane, via road or sea transport.
How do you know when the battery is running out?
The controller will automatically reduce the power available when the battery is close to running out. This gives you enough power to motor slowly back to shore, but not enough power to foil. For safety reasons, you should never ride further from shore than you are prepared to swim.
What is the top speed of a VeCarve electric foil?
The top speed of VeCarve depends on A) The wing used, B) The riders' weight, and C) rider experience. In our testing, a 115kg rider using the SUP wing could foil at 7mph (11kmh) and achieved a top speed of 20mph (32kmh). An 85kg rider can foil slower and faster than the above speeds. We expect these performance metrics to improve as we further refine wings, propulsion, and propeller for final production.
How long can I ride on one charge?
Ride time and range are dependent upon A) Rider weight B) Average speed and C) Wing choice. In testing an 85kg rider achieves 42-45 minutes using the SUP wing at an average speed of 25km. Remember this is continuous riding time. Most riders will likely need to rest their legs before the battery runs out of power!
What is the learning curve like? Do I need to be able to surf/SUP/Snowboard?
Learning to fly an electric hydrofoil board is different for everyone. Our unique high floatation board shape makes learning simple. Being able to do standing starts without your board sinking and tipping fast tracks the process. Some experienced surfers will be foiling in minutes, and others may take three to four sessions before they can comfortably balance and carve turns. Some people without water sports experience get the hang of foiling very quickly. However, most riders are having fun the second they squeeze the throttle for their first time. Riding on the board, even when not foiling is a rewarding feeling, and with practice, foiling becomes automatic.
Is electric hydro foiling dangerous?
Like other sports, expect to crash and have a few thrills and spills – especially when learning. Also, like other water and snow sports, learning to hydrofoil can be an extreme activity depending on the speeds you ride and the maneuvers you try to execute. There is potential to the hit the board or foil when you fall. Part of the learning experience involves learning to fall away from the board to avoid injury. The general rule is if you start to lose your balance fall away from the board and start over.
Should I wear a lifejacket/safety gear?
It is highly recommended that you wear appropriate safety gear when hydro foiling, including an approved PFD and helmet.
Does an electric hydrofoil need a license or registration?
Regulations vary from State to State, province to province, and Country to Country. For example, in Canada, electric hydro foiling is exempt from registration in some provinces, and in others, it must be registered as a vessel. VeConcepts will provide information as it comes to hand from various authorities, however, it is the responsibility of riders to be aware of and comply with regulations in their specific location.
Returns?
Can I return my VeCarve?
All product sales are final.
What do I do if I receive a damaged product?
We strive to satisfy our customers. You may return your board and we will inspect it and determine if the board is damaged and should be replaced or the money refunded. You are responsible for all shipping costs.
SHIPPING, REFUND & REPLACEMENT
You will be responsible for paying for your own shipping costs for returning any item. Shipping costs are non-refundable.
If you receive a refund, the cost of return shipping will be deducted from your refund. Once we receive your item, we will inspect it and notify you that we have received your damaged item. We will immediately notify you of the status of your refund after inspecting the item.
If your return is approved, we will initiate a refund to your credit card (or original method of payment).
You will receive the credit within a certain amount of days, depending on your card issuer's policies.
How does the hand controller work? Is it waterproof?
The VeControl is fully waterproof, floats has an ergonomic design for maximum comfort and easy throttle control. Just turn on the power switch and you are ready to ride!
Does the VeCarve board have any weight restrictions?
VeCarve has been ridden with riders weighing up to 115kg. Heavier riders will be able to get foiling. However, our factory recommended the limit for warranty and other purposes is currently 100kg.
Can VeCarve board be used in waves?
While it can be ridden in a wave or ocean swell (just like a SUP or Surf foil) it is not suitable for riding breaking waves in the surf zone. Riders do so at their own risk.
These boards are much heavier than a surfboard or SUP Foil, and therefore are more dangerous to riders or other water users if caught in a wave. We recommend you use a paddle Sup or Surf foil for dedicated wave riding.
VeCarve should never be ridden in the breaking surf zone, near other water users (including swimmers and surfers) or offshore from swimmers and surfers (in case the board is pushed towards shore in a wave).
How much does a complete VeCarve board weigh?
The complete VeCarve package weighs between 25kg and 35kg depending upon the battery, and wing.
Is VeCarve environmentally friendly?
Its battery powered meaning it can be charged using renewable energy. Our hydrofoil efficiency makes it potentially the most environmentally friendly 'powered' watercrafts available.
What is the Warranty?
Complete warranty details will be provided soon: www.VeConcepts.com/warranty
Yes. A one-year manufacturer's limited warranty
What does the limited warranty cover?
The manufacturer's limited warranty covers any defects in material or workmanship under normal use during the warranty period.
During the warranty period, we'll replace, at no extra charge*, products or parts of a product that proves defective because of improper material or workmanship, under normal use and maintenance. *You are responsible for all shipping costs.
How long does the coverage last?
One (1) year from the date of purchase.
What will you do to correct problems?
VeConcepts will either repair at no charge, using new or refurbished replacement parts. You are responsible for all shipping costs.
What do you have to do?
To obtain warranty service, you must first contact us to determine the problem and the most appropriate solution for you.
[products orderby="title" order="ASC" ids="24660, 24706, 24708, 24709″]